With 59 patterns
Sewing machine with 59 patterns to customize the stitches. Allows you to adjust the speed, the width and length of each stitch.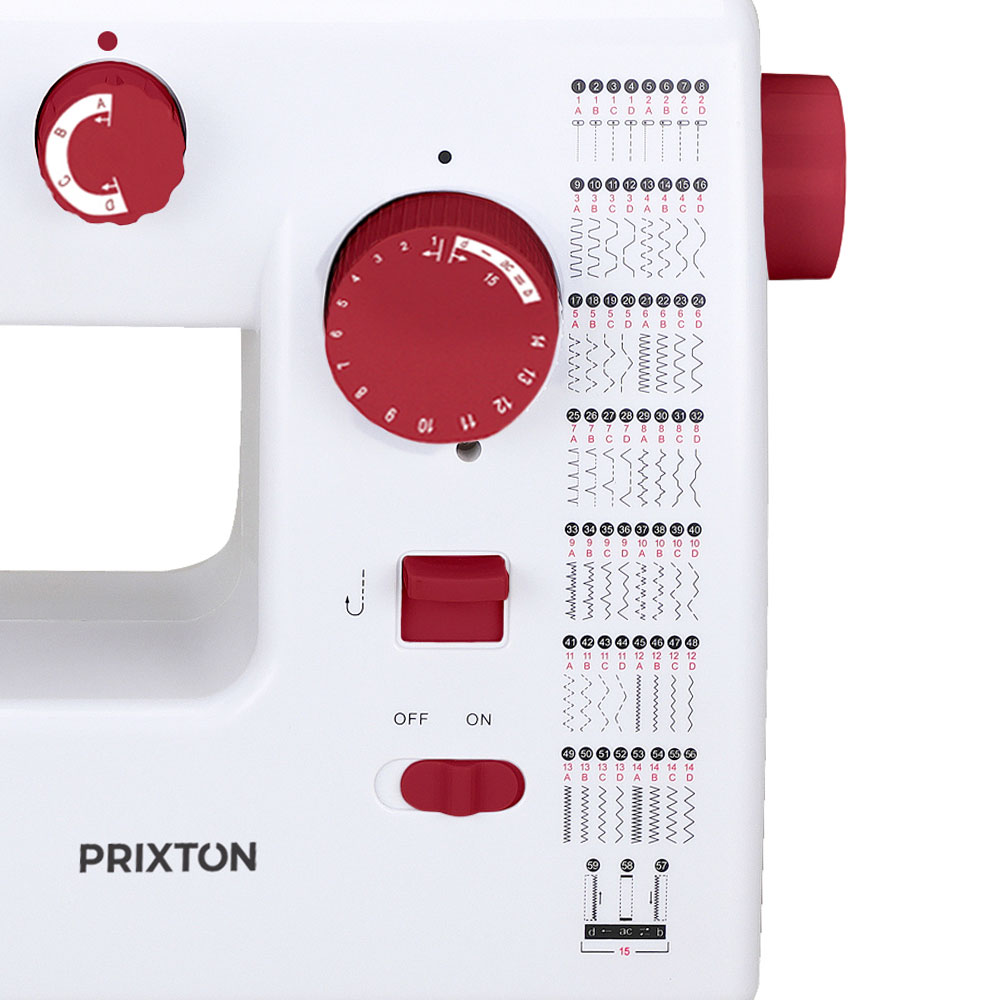 It has an elastic zigzag and manual buttonhole in 4 steps. It integrates presser foot, threader, thread take-up, tension regulator, thread trimmer, needle adjusting screw, bobbin, handwheel, lamp and small hidden drawer.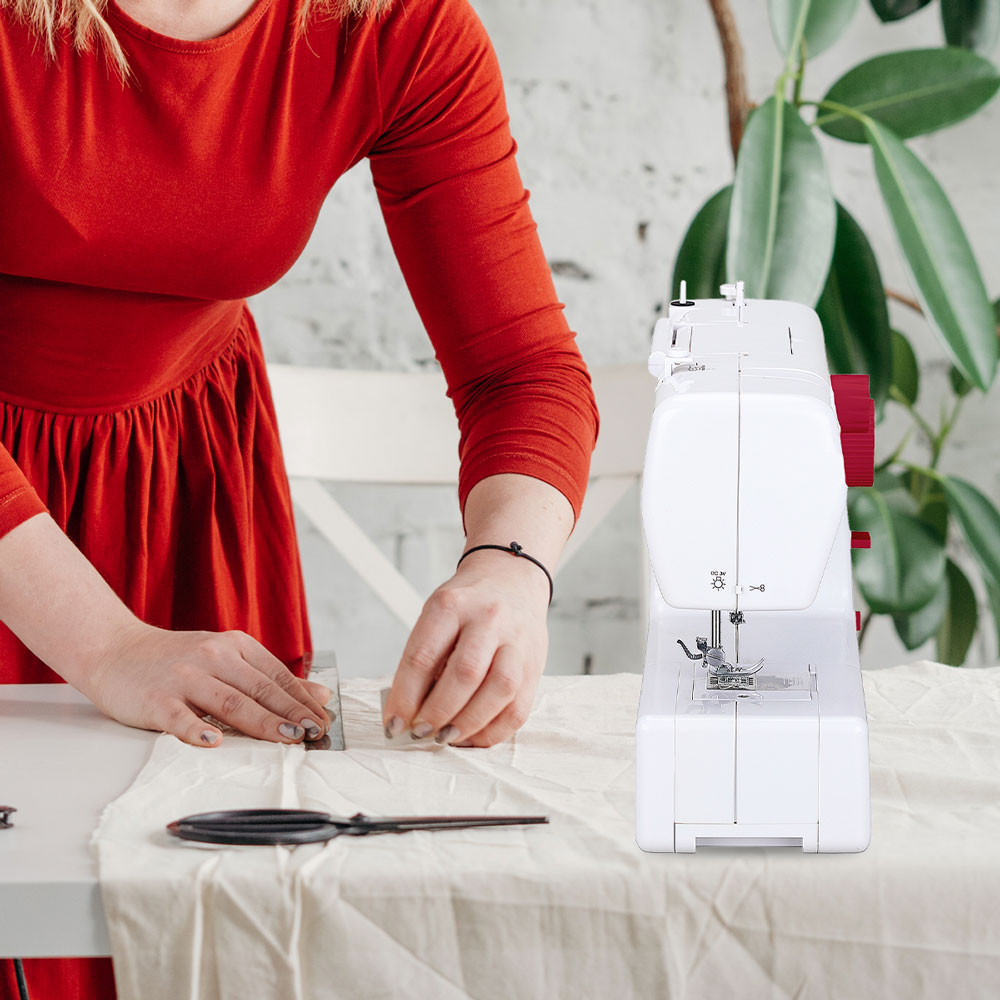 In addition, it includes a pedal and plug adapter.