Percussion therapy
Provides quick bursts of pressure on muscle tissue that help relieve pain, speed recovery, and reduce the risk of exercise injuries. In addition, it promotes circulation and improves range of motion.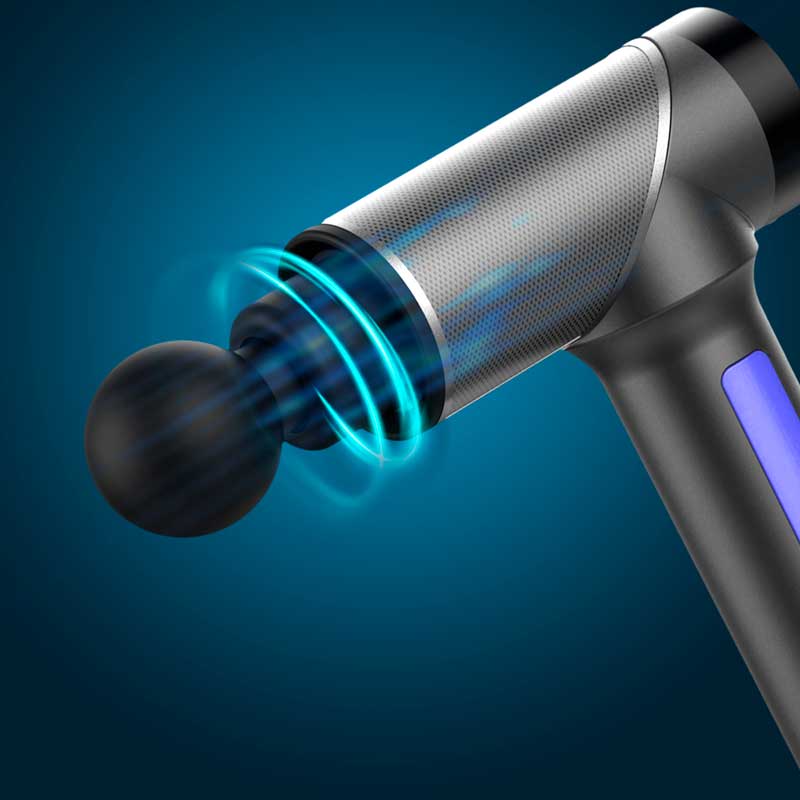 How it works
It has a screen to access all of its functions:
· Fitness mode
· Medium Mode
· ON/OFF
· Speed Indicator
· Battery indicator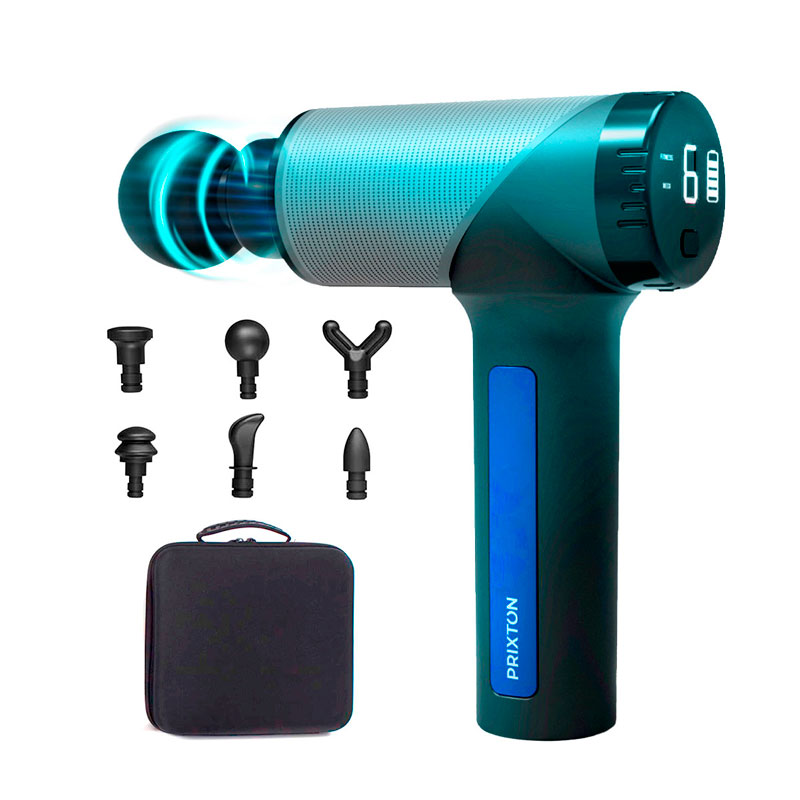 Speeds
It has 9 different speeds. Choose the one you need at each moment depending on the muscle group to be treated or the objective you want to achieve.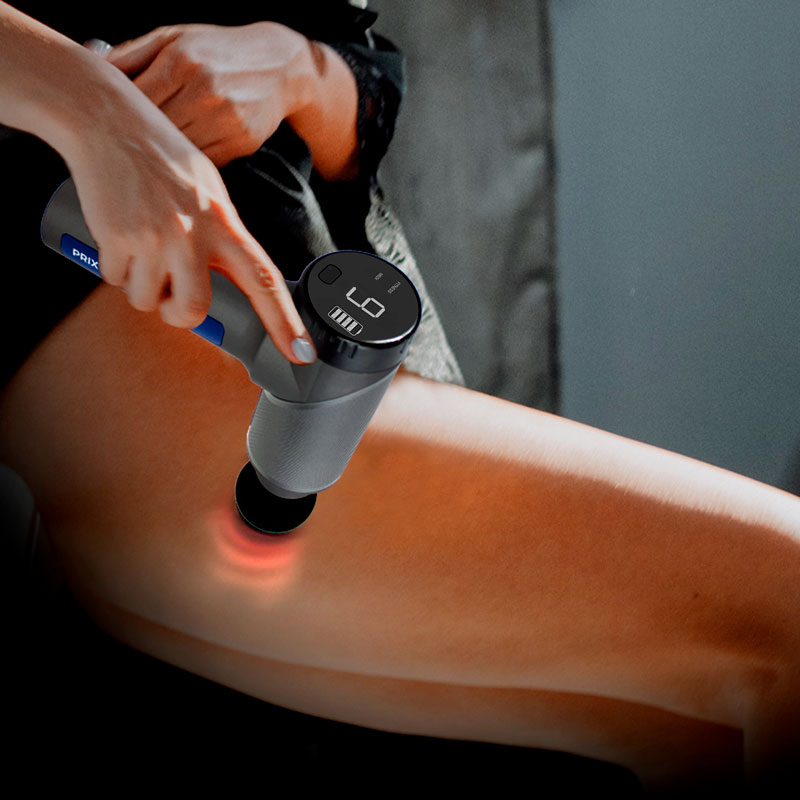 2 modalities
Fitness mode: High speed and high torque. Suitable for working muscles.
Physical therapy mode: Increased strength and speed.Suitable for recovering injuries or relieving pain.
6 heads
Spherical head: Applicable to large muscle groups such as arms, back, arms, thighs and calves.
Air cushioned head: Vibration point massage to reduce pain.
Conical head: Applicable to impact deep tissues, such as meridian joints, palms, soles, etc.
Y-shaped head: Suitable for massaging the neck, spine, Achilles tendon, etc.
Golden Fingers: Applicable for the relaxation of various muscular parts, such as meridians, joints, palms, etc.
Flat head: Suitable for relaxing and shaping various parts of the muscles.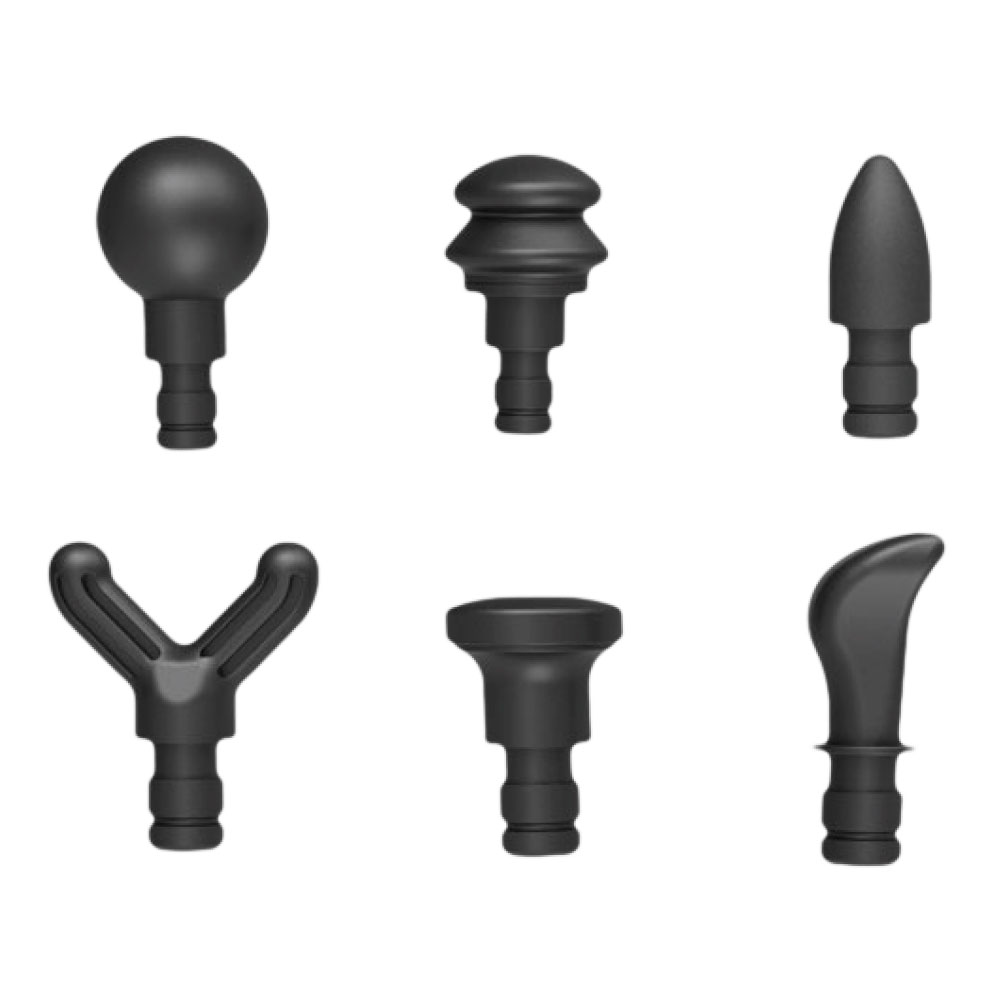 Wireless and portable
The massage gun has a wireless design. With a charging time of 3-4 hours it has up to 5-6 hours of autonomy.
It also comes with a case and carrying bag for easy transport and storage.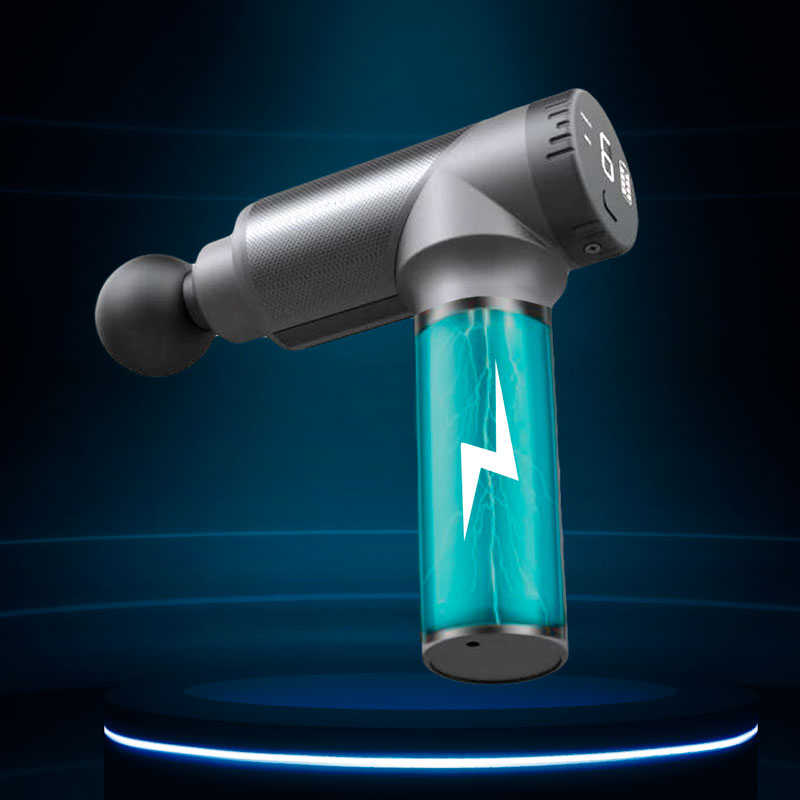 Technical characteristics
Motor power 30W
Resistance 3300 rpm
Adjustable speed 1-9
Fitness and physical therapy modes of use
2500 mAh battery
Voltage 14.4V -16.8V
Charging time 3 – 4 hours
Autonomy 5h – 6 hours
Noise level 85 dB
Wireless and lightweight
Includes 6 different heads