WiFi connection
It has WiFi connection and a mobile APP with which you can consult an online recipe book, keep track of your favorite recipes and access the history of cooked recipes.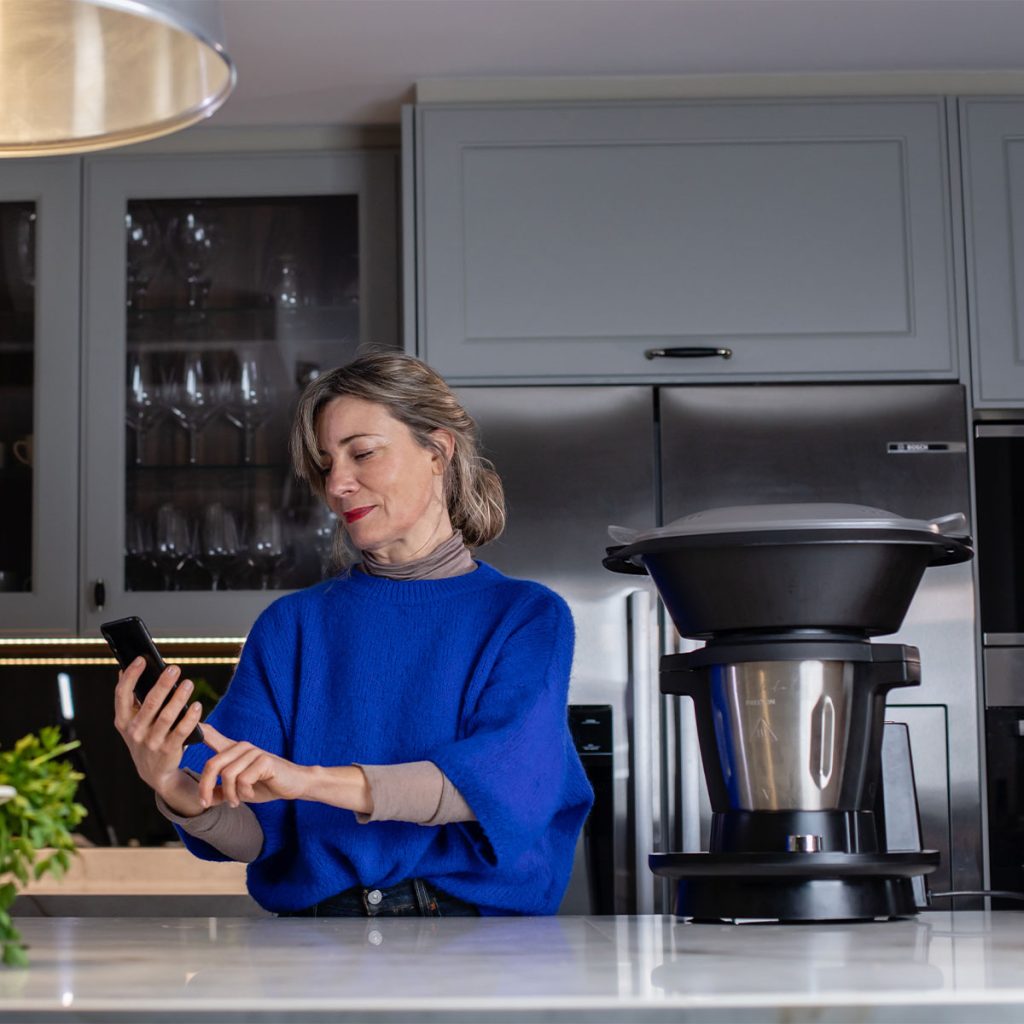 Function control
The kitchen robot integrates touch control of functions: start/pause, speed adjustment, temperature adjustment, timer, scale…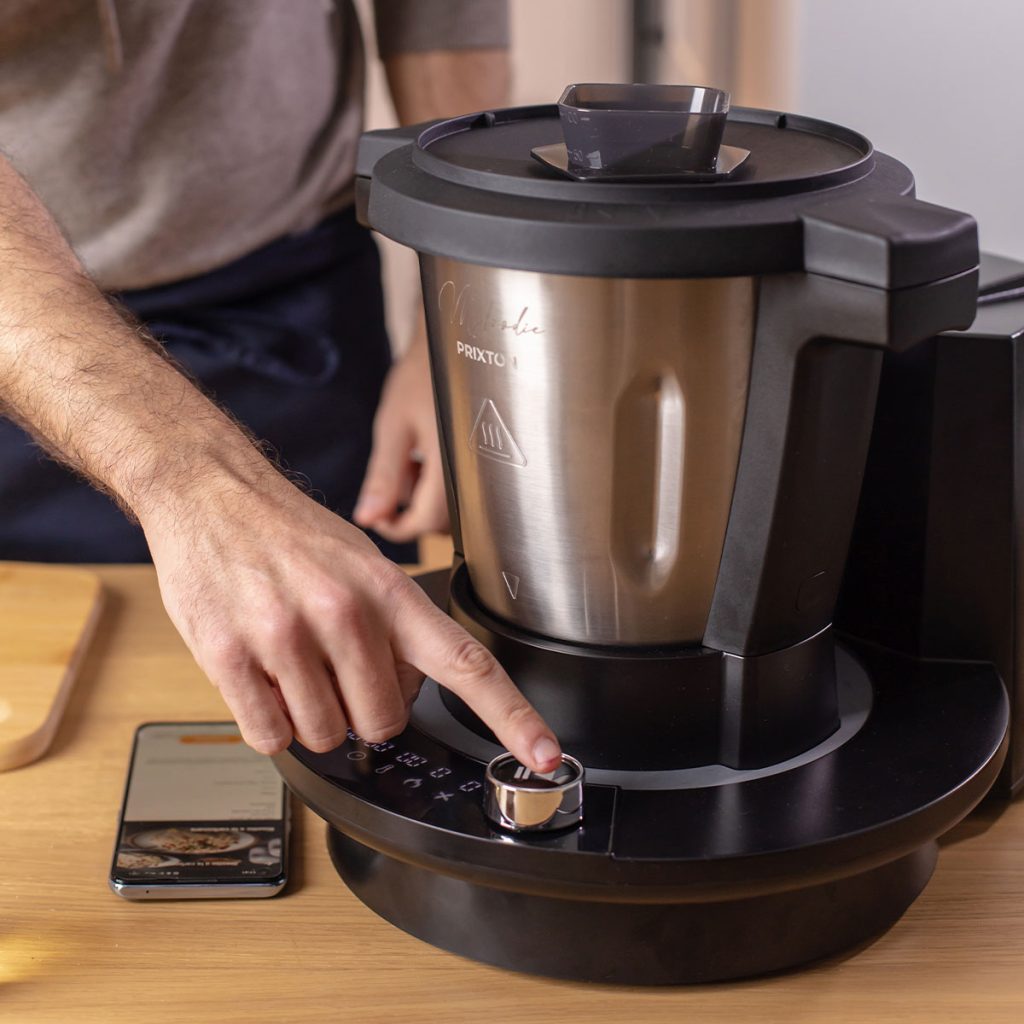 Multiple choices
Mix, beat, stir, chop, pulverize, puree, emulsify, steam, fry and braise.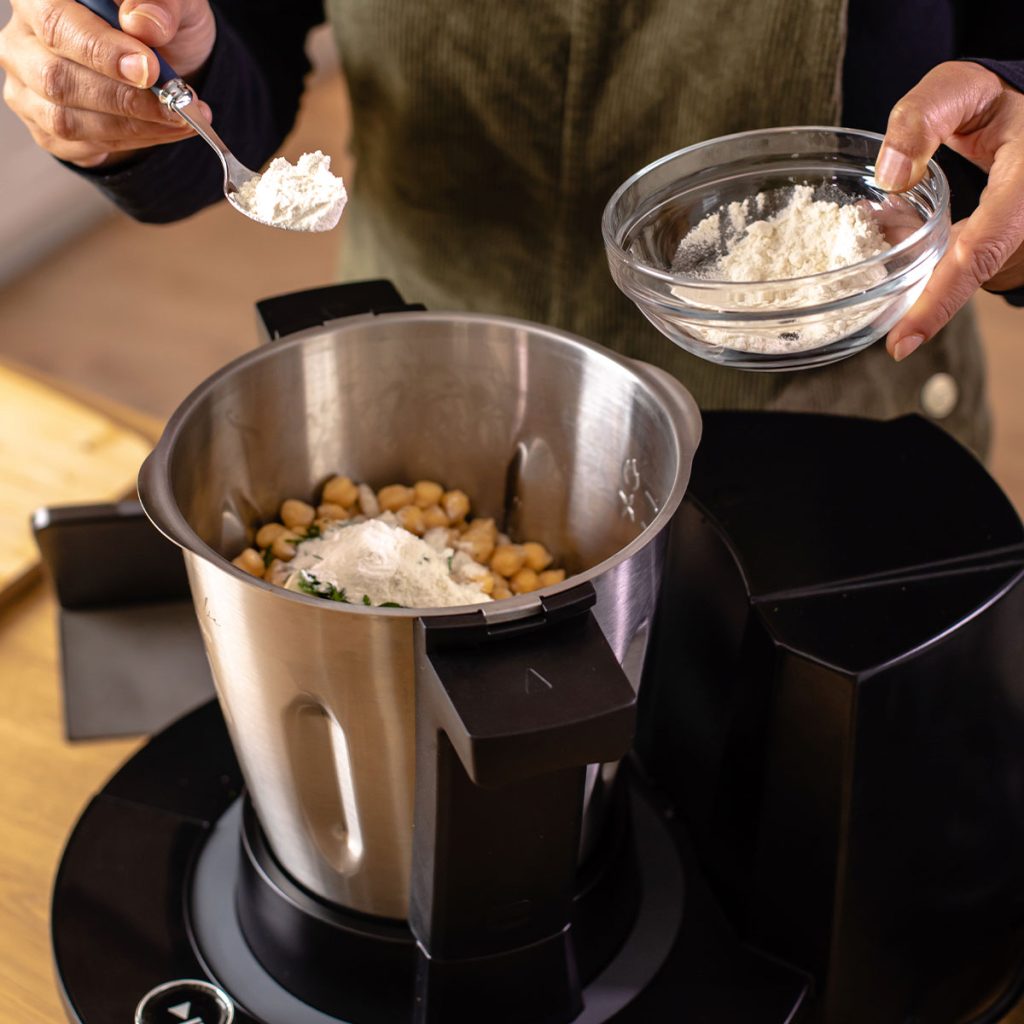 Accesories and components
Lid, tray, steamer base, blender, spatula, multifunction blade, measuring cup, jar lid, jar… Dishwasher safe.