Turn your journeys into adventures
Move around the city quickly and safely.
Sturdy wheels
The scooter has 8-inch honeycomb wheels, which absorb impacts better and are lighter and more robust.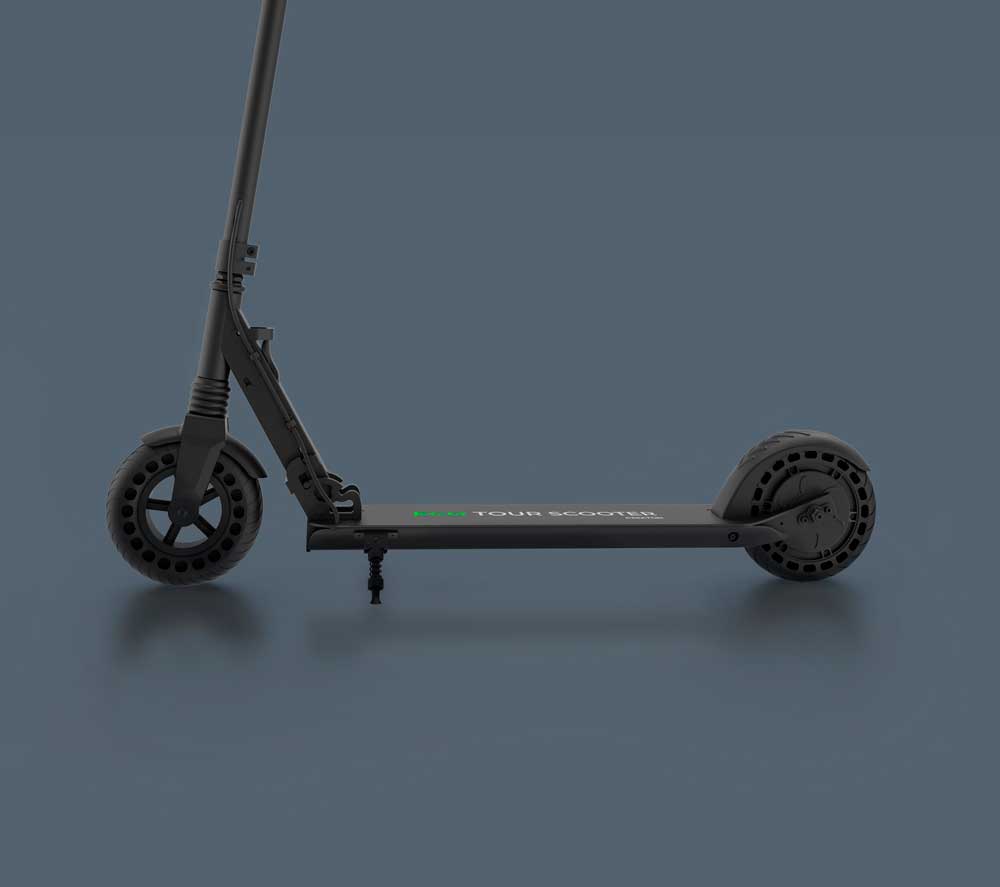 Power and speed
The motor has a power of 300 W, capable of functioning with a maximum climbing angle of 15 °. It reaches a maximum speed of 24 km / h.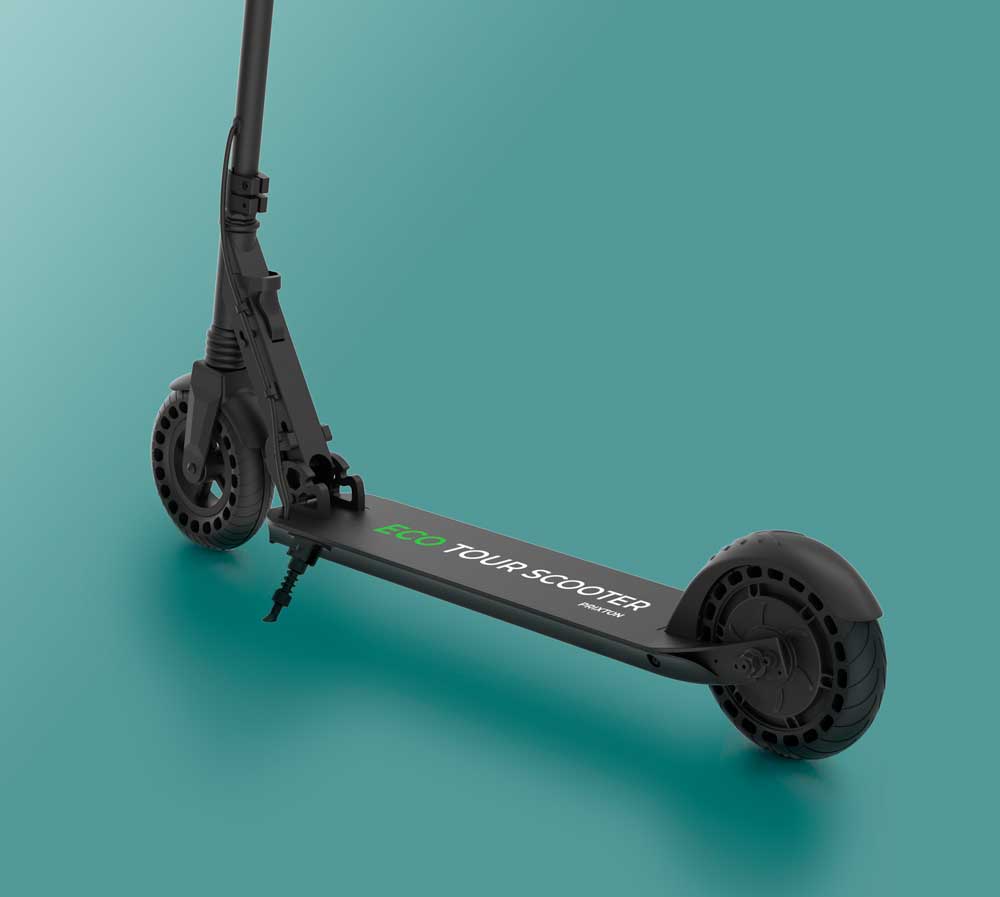 Long-duration battery
It has a 4,000 mAh battery. With a charging time of between 3 and 4 hours, it has up to 13 km of autonomy.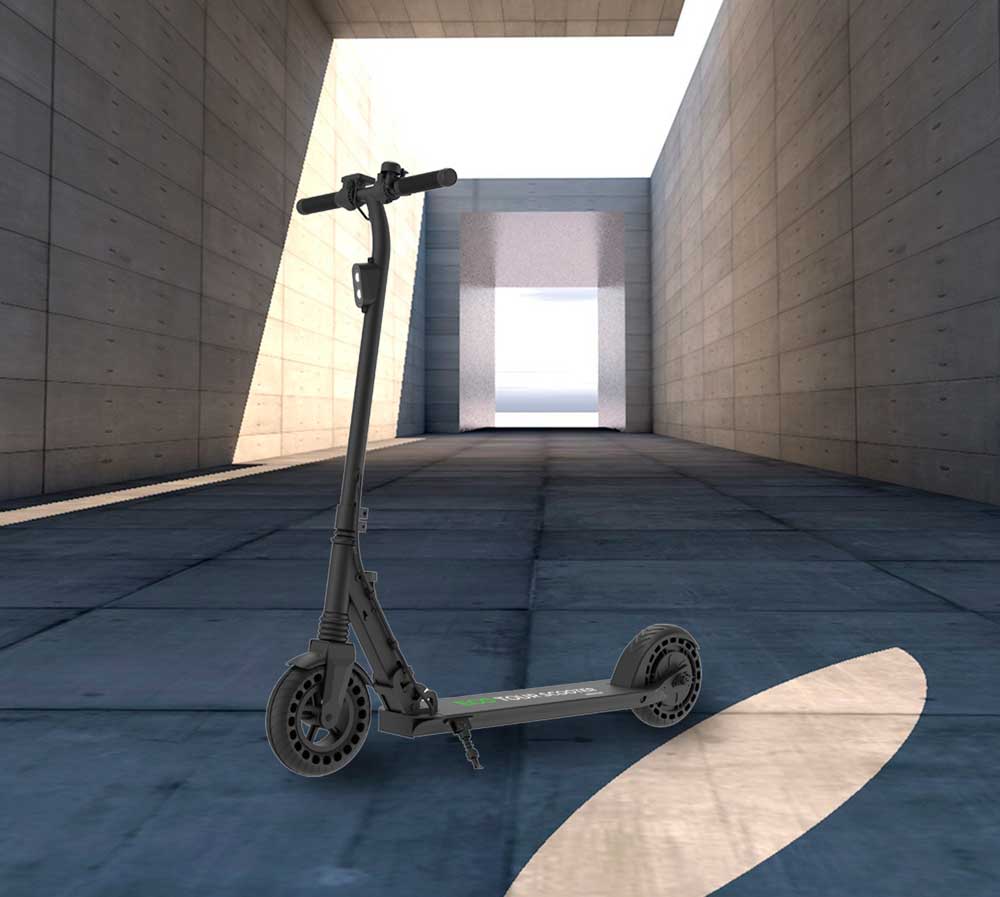 Safety
It includes lights and brakes, non-slip base, front shock absorber and bell to provide the security you need on your trips.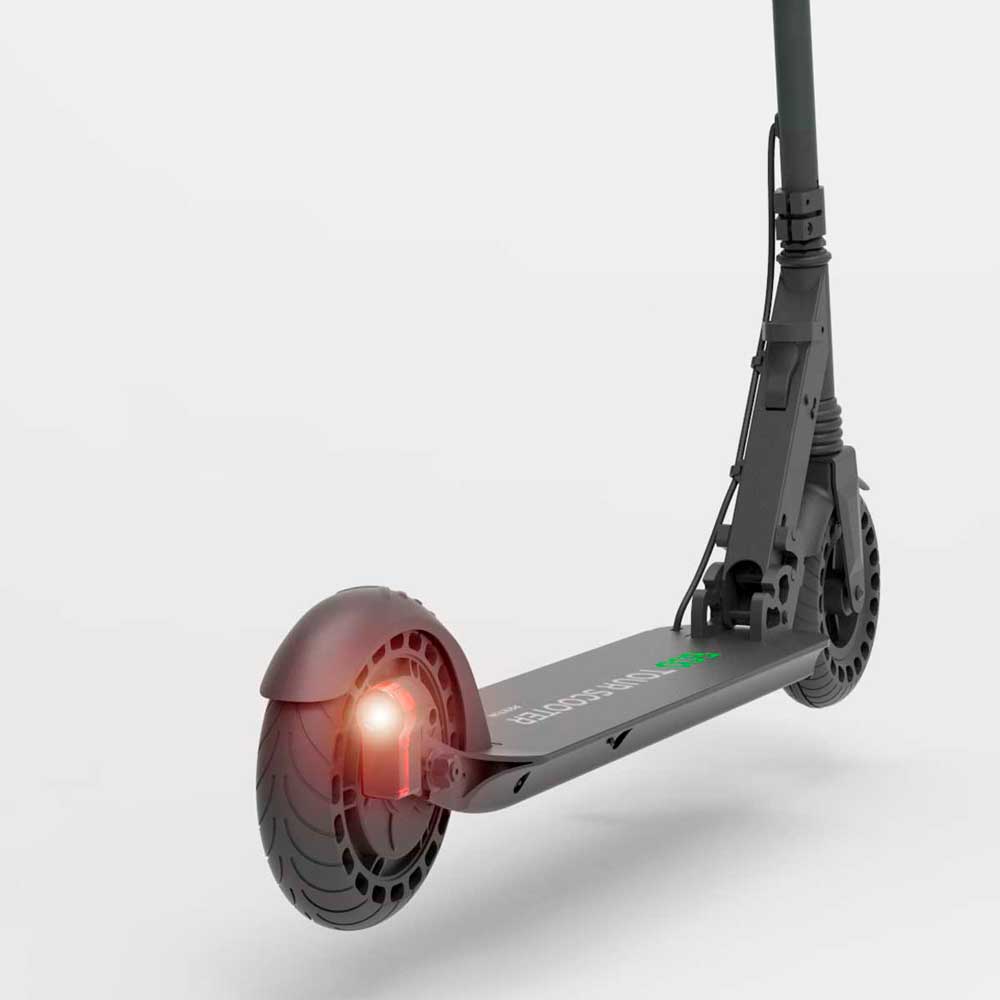 Design
Designed in high resistance aluminum with mechanical fold. Supports a maximum weight of 120 Kg.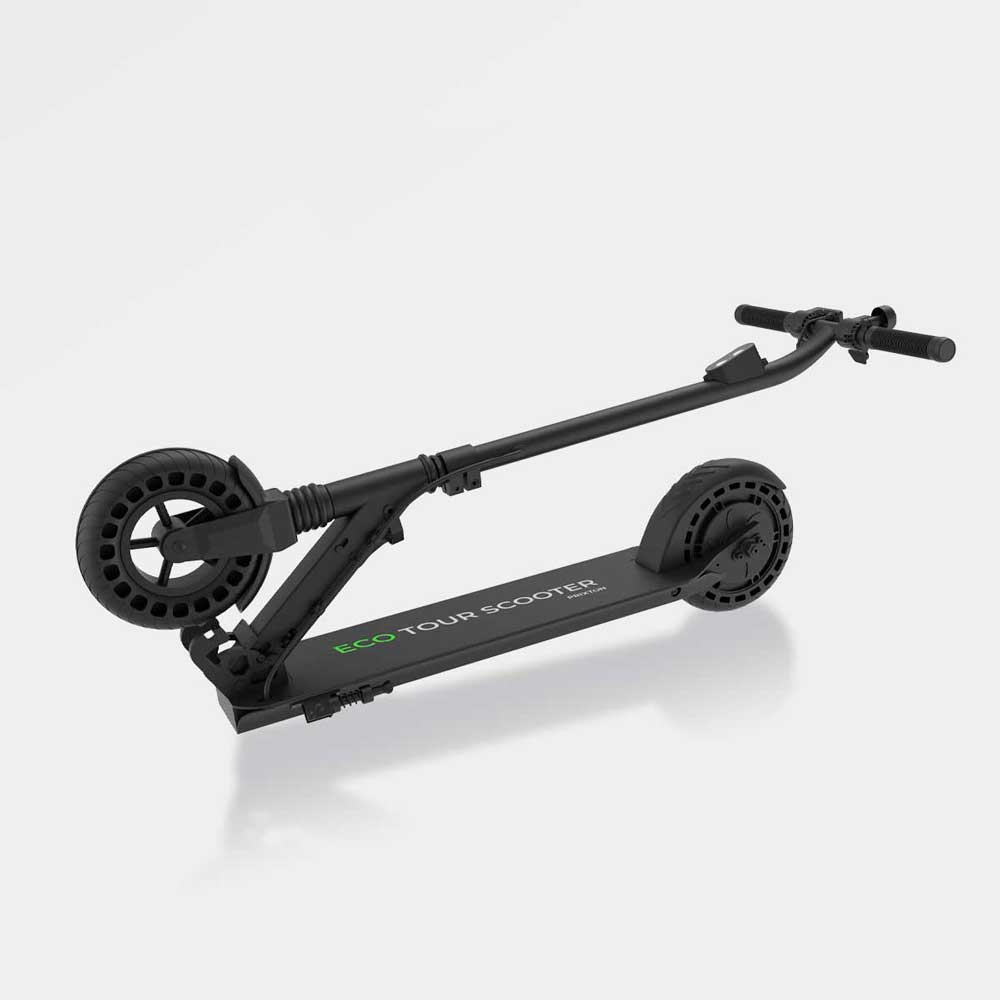 Technical characteristics
Wheel size 8.0" honeycomb
Motor power 300 W
4,000 mAh 36V battery
Charging time 3 – 4 hours
Autonomy 13 km
Maximum speed 24 km / h
Electric and manual brake on the rear wheel
Led screen
1 front LED light
1 LED rear light with battery powered
Maximum climbing angle approx. 15 °