Get in shape
Vibro Fit helps tone abs, thighs and buttocks. It improves muscle strength, flexibility and circulation. It is ideal for all body types and age groups.
Sessions
The standard sessions last 10 minutes. In manual mode, the training time is adjustable from 1 to 20 minutes.
Power and speed
The vibration platform reaches up to 300 W of power and 3300 repetitions per minute. The speed can be adjusted from 1 to 99 levels.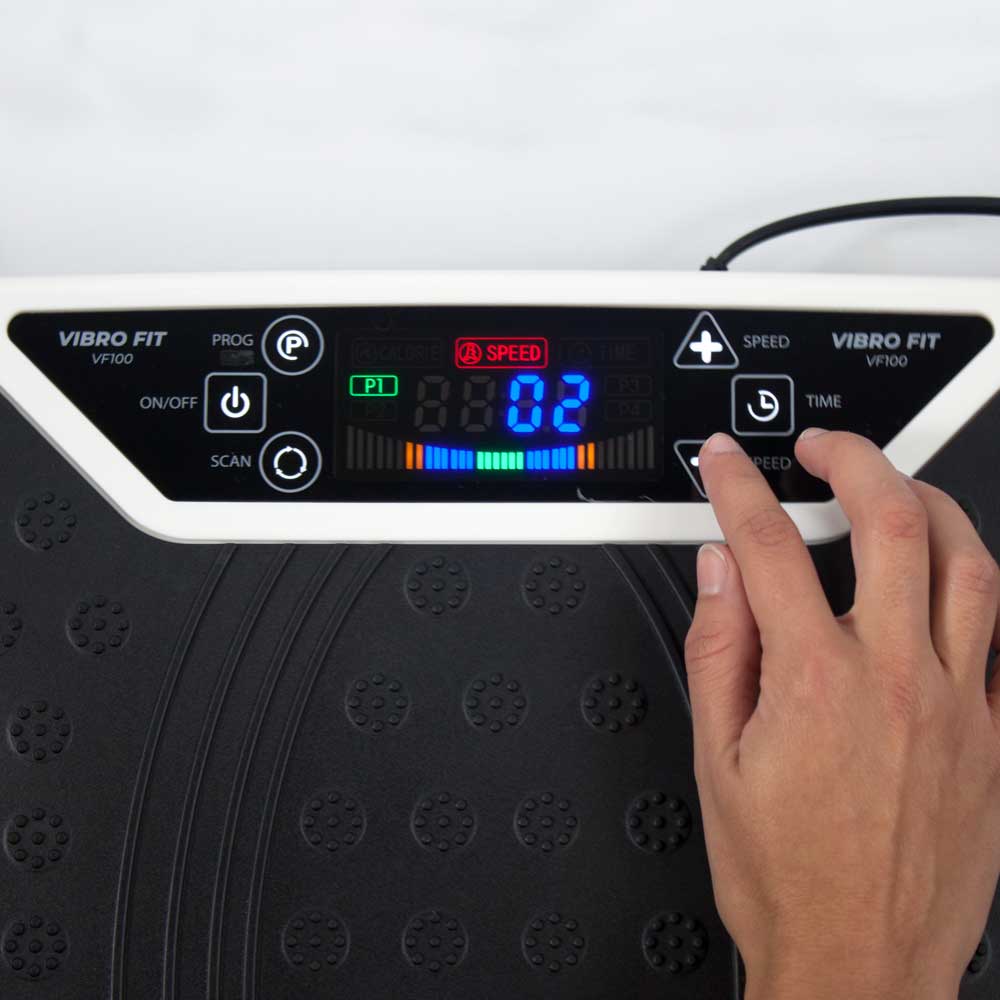 Modes
The handling is very simple, it includes different preset training program modes. Manual mode or P1 and automatic mode P2, P3 or P4 to always choose the right one.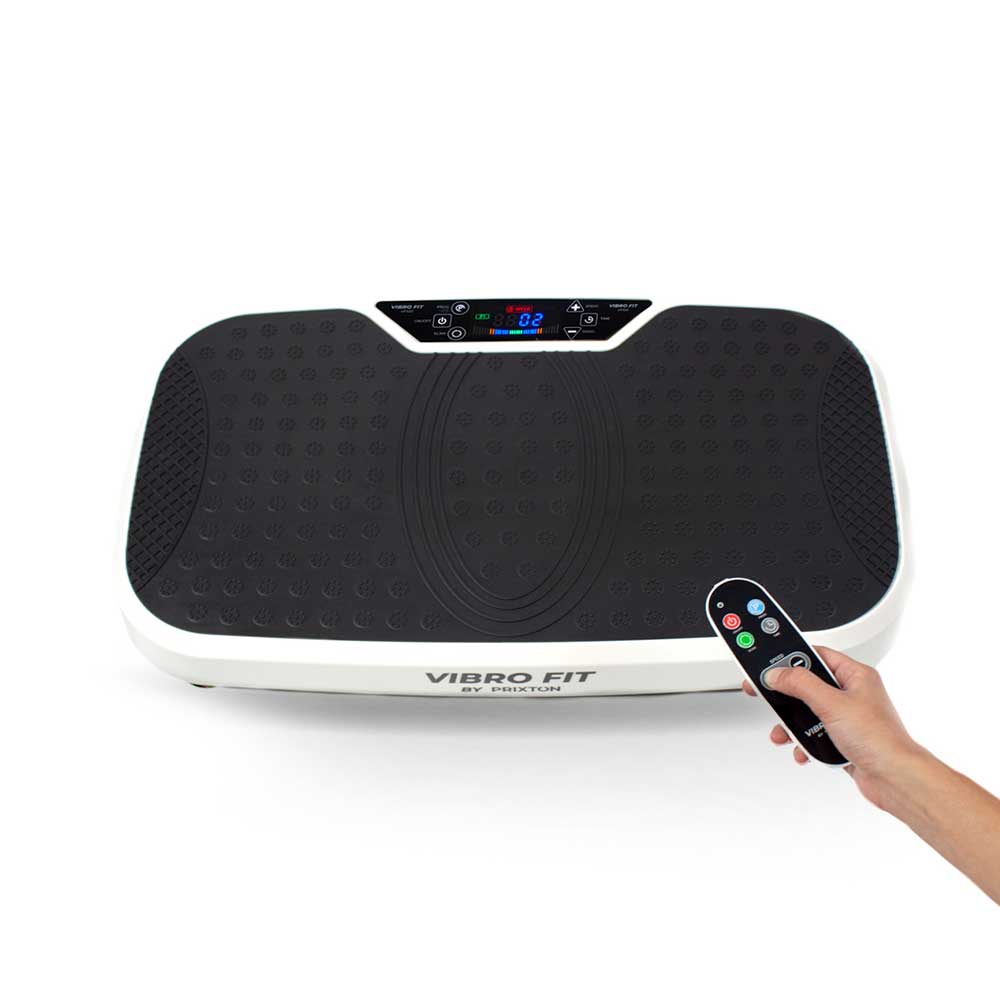 Accessories
The platform includes detachable resistance bands to complete your routines and remote control to control functions from afar.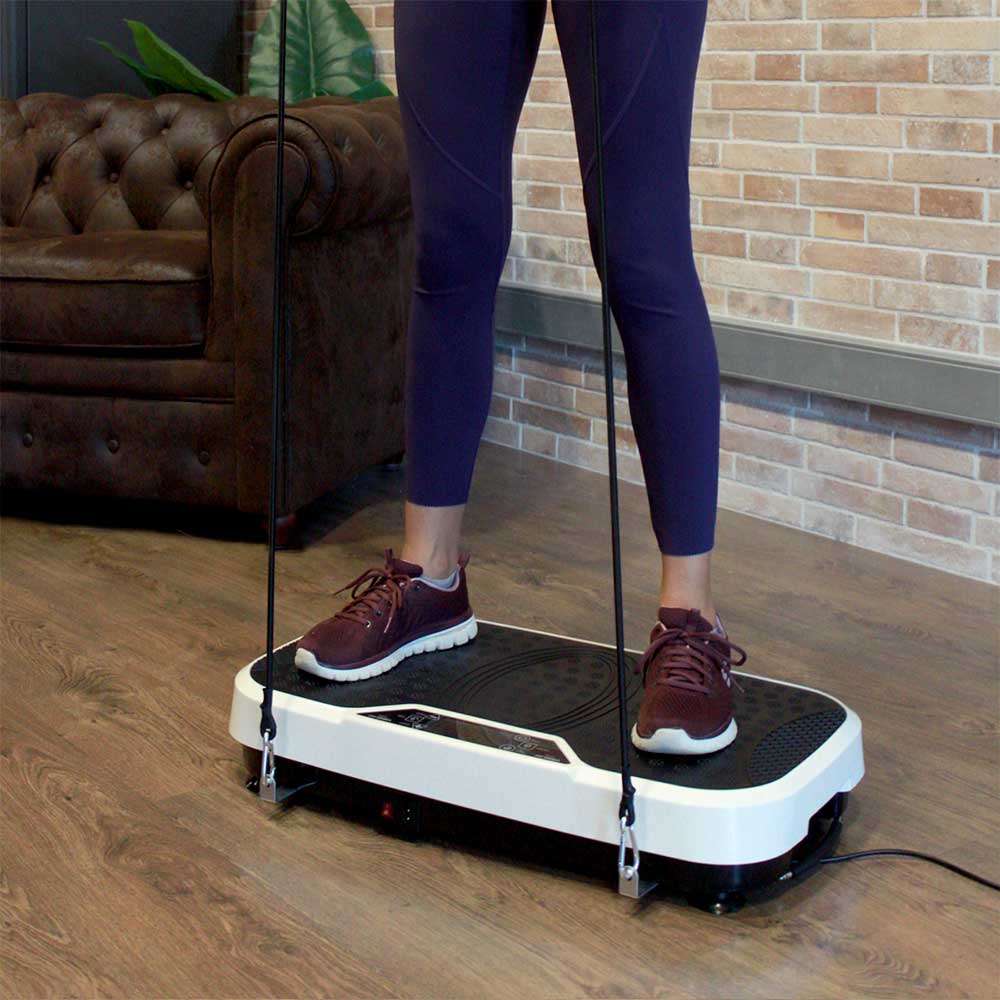 Design
It has a compact and portable design, with a handle for transport and wheels. It includes an LCD touch screen and a non-slip pad surface. Made of ABS material. Supports a maximum weight of 120 kg.